Coordinates, locations and Virtual Reality
coloVR° is built as an easily embeddable asset to any website. It can be an interactive tour on your site or work as attention grabbing header image.
MapBox integration
Automatic navigation built inside 3D view
Videos and images inside 3D view
Audio, E N H A N C E the experience with music, ambient sounds, speech…
Add any content to any 360° image
Customisable hotspots with any content
Customisable links to other VR images or external links
Start using coloVR°
MapBox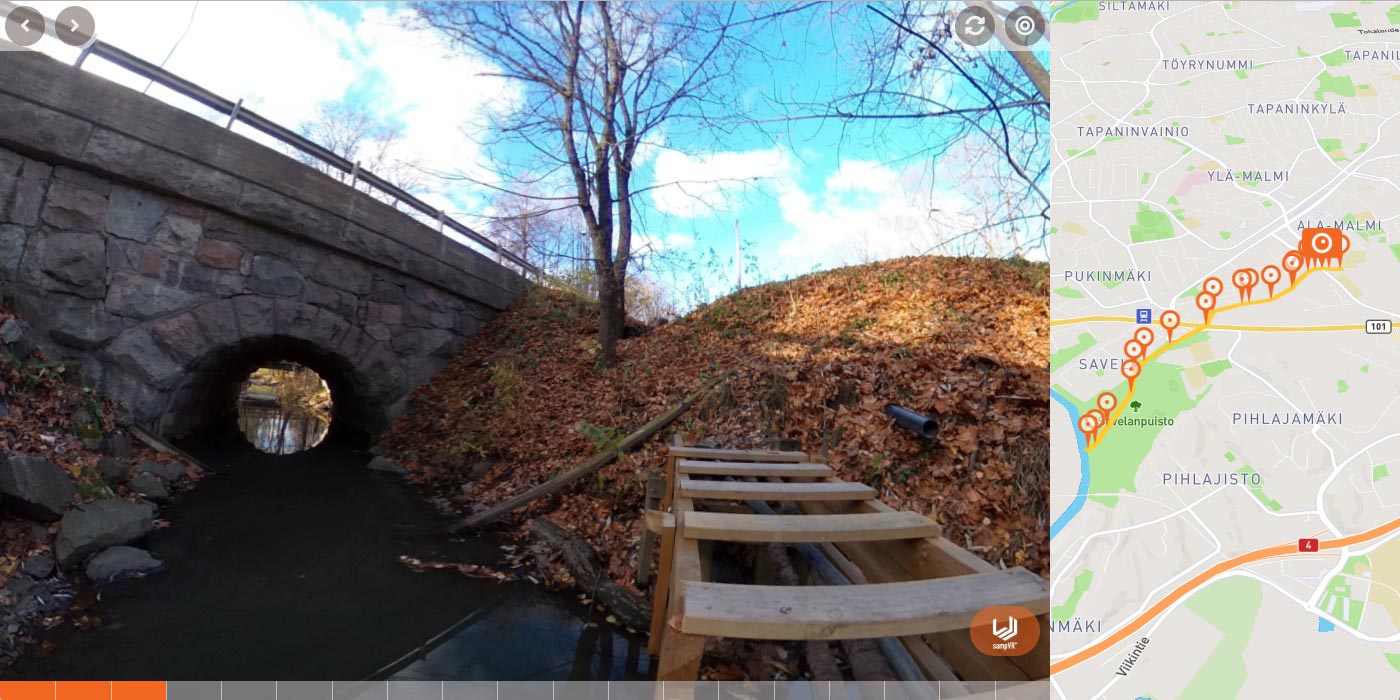 coloVR° is integrated with MapBox out of the box!
Real world coordinates extracted from supported 360°-cameras. Badabim – and there's a map with navigable points!
NavSpots
Automated navigation created from real world coordinates within 360 view.
HotSpots
Interactive hotspots inside any 360°-view. Photos, text, html, audio and video. With custom icons!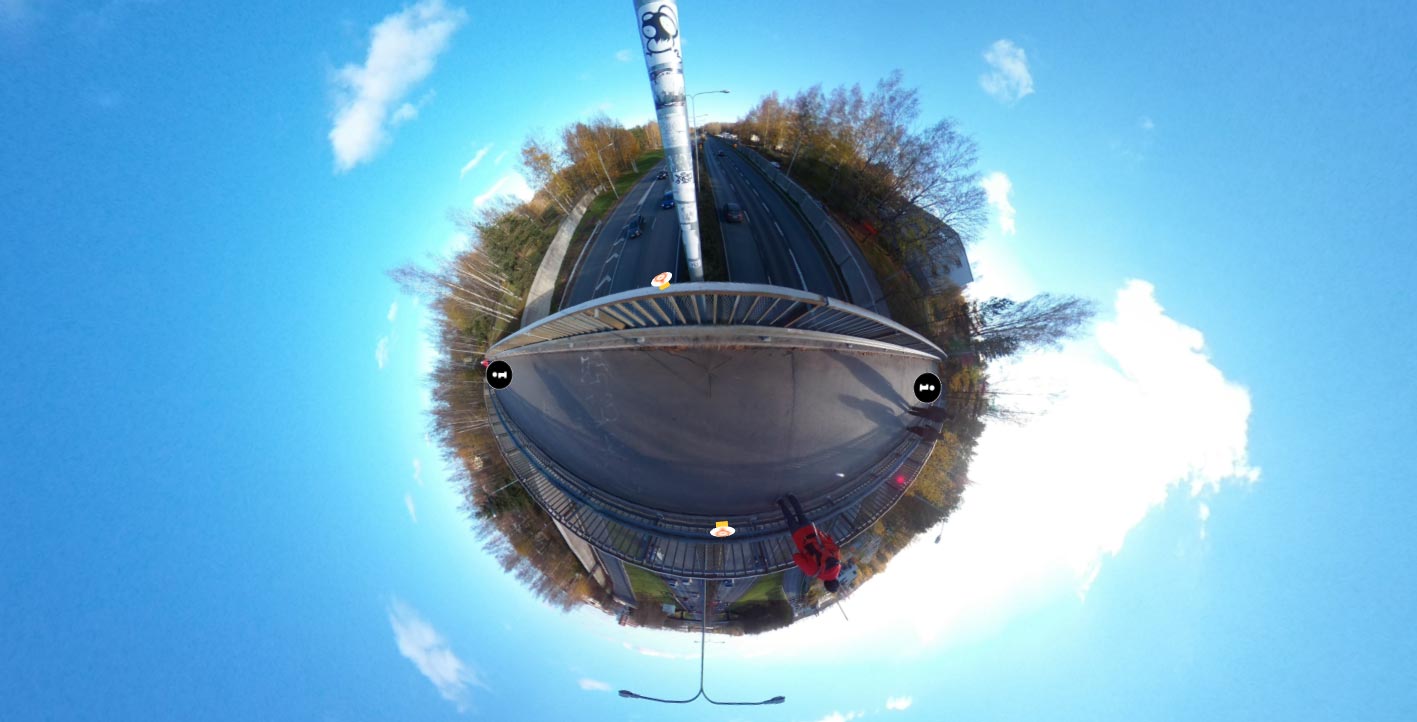 Small Planet
Look at zenith (top point of view) and zoom out! Things will get wacky with small planet effect. I deliberately wanted to include this effect. It's actually fundamental I think! (Only on supported devices)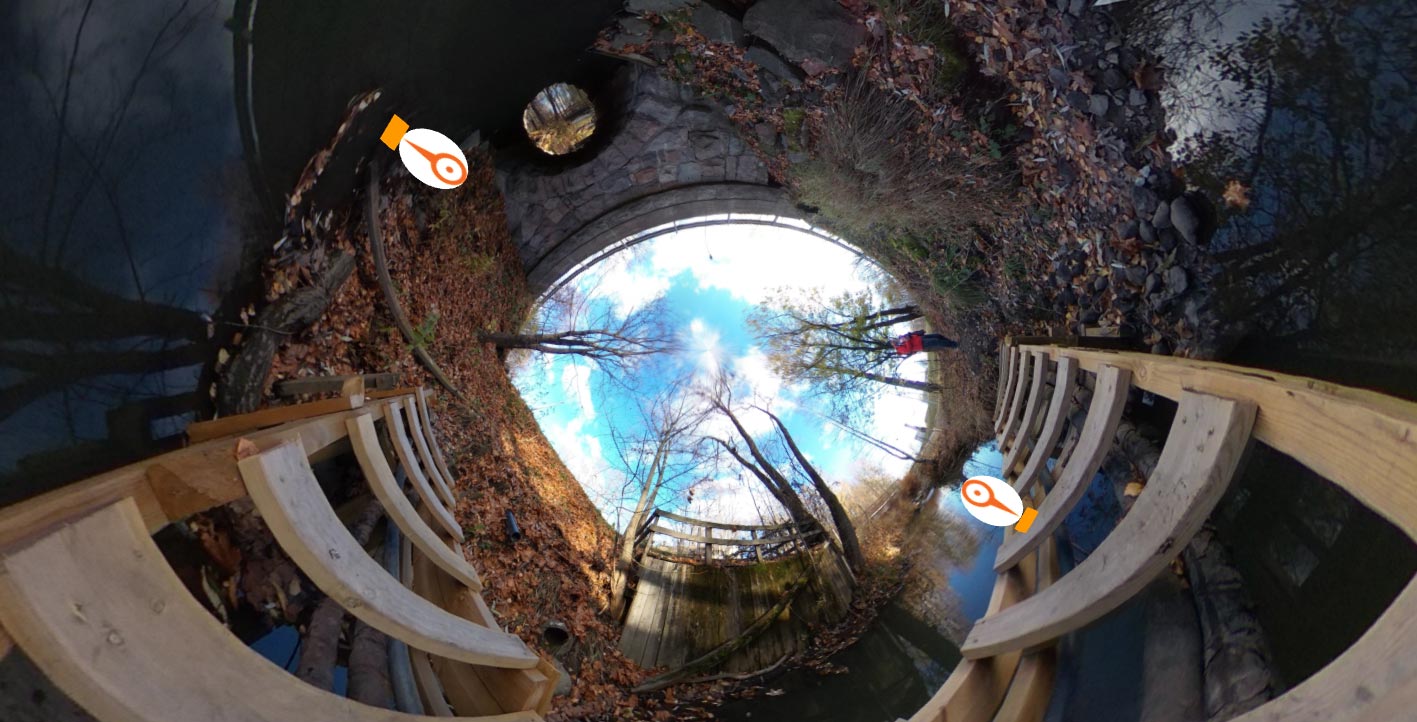 Wormhole
Enter the wormhole by looking at nadir (bottom point of view) and zooming out! (Only on supported devices) Or by click of a button in tools!
Start using coloVR°